Transfer from Airport Thessaloniki to Ouranoupoli Halkidiki

This site uses the local time of Greece:
Transfer from Thessaloniki Makedonia Airport (SKG) to Ouranoupoli Halkidiki
Xlns Transfers Thessaloniki Transfer Services – Taxi services transports you with our private car fleet.
We provide to you 8-seat minibuses, 4-passenger cars and Vip vehicles.
We transfer you from Thessaloniki Macedonia Airport (SKG), ports, train and intercity buses to the Afitos Halkidiki and anywhere else within and outside the city 24 hours a day.
We have a fully equipped fleet of passenger vehicles for your transportation needs. There are necessary equipment for your family and child seats for your comfortable commuting.
You can trust us for your economic, timely and fast transportation.
Our drivers will welcome you at Thessaloniki Macedonia Airport (SKG) as soon as you land. They will mark your name on the tablet to locate them in the waiting room.
In case of delayed flight there is no reason to worry. We are constantly checking the flight path and will be there to pick you up.
You can also contact us in English. We are happy to provide you any information you may need.
We may deliver you back from Ouranoupoli Halkidiki to Macedonia Airport and to any location you may need.
At Xlns we ensure the safe movement of our customers.
The strict professionalism in the services we provide and our experience are characteristic of our company.
You can trust us for your cheap, fast and timely transfer from Thessaloniki Airport to the beautiful city of Thessaloniki, the tourist resorts of Halkidiki.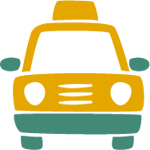 RT231 RT231
High quality transfer services. We have often traveled with them without any problems. They are very helpful and kind.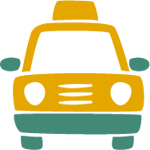 Efthimis SP
Fully satisfied from these services. They met all our needs! I highly recommend it.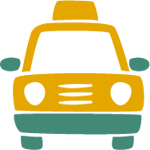 maragkos nikos
The best choice. From airport Makedonia to Paliouri with a very clean, and comfortable van,reasonable price, the driver could nt be more polite he even offered us bottles of cool water and gave us lots of tips what where to eat etc.I kept their number for the next time we will need it.congrats
XLNS Transfer Thessaloniki provides transport services in Greece and abroad. On our website you can make reservations by choosing your time and place of transfer