Day Tour Bergina and Pella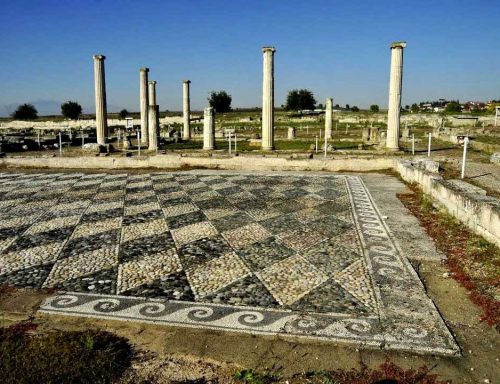 Just outside of the city of Giannitsa and about 45 minutes from the city of Thessaloniki is the city of Pella. An ancient city, which became the capital of Macedonia at the end of 5th century B.C.. King of Pella was Philippos II, father of Alexander the great. Unfortunately, when the city was taken by the Romans most of its treasures were looted. Pella is well known for its recently structured museum, where magnificent artifacts and mosaics are exposed.
After completing our visit to Pella, we will head to Vergina.
After our visit to Pella we will head to Vergina. It is 80 km away from Thessaloniki and it is considered to be the first capital of Macedonian Kingdom. There are the magnificent Macedonian Royal Tombs where the remains of King Philippos II were found. Τhe archaeological site is one of UNESCOs World Heritage Sites. We will also visit the archaeological museum of Aigai, which is one of the best in Europe, to see the displayed exhibits.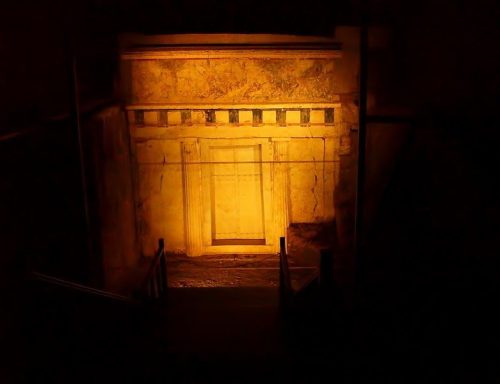 This tour lasts about 6 hours. If you want to visit more destinations, we can always take you there by extending the tour. Any transformation can be done after your previous request.


Passenger Car (4 Passengers) : 165€
Mini Van (8 Passengers) : 180€
Prices include transportation. They do not include entrance fees in museums, archeological sites, foods or drinks.
Book your day tour by phone 📞 0030 2311 822 644, 0030 6931 822 644
or by email 📧 xlnstransfer@gmail.com